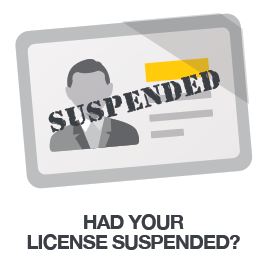 Get Your Suspended License Ticket Dropped In Court with Fight Traffic Tickets Legal Services
The first and most common penalty that most drivers face in and around Toronto is the suspension of driving license. Your license can be seized as a roadside suspension by the police, by court order due to a criminal conviction, or by suspension letter from the Registrar of Motor Vehicles or the Ministry of Transportation. Call Fight Traffic Tickets Legal Services if you need help fighting your suspended license ticket.
Numerous reasons can lead to a suspended license ticket. Whether you violated traffic rules for drinking and driving, careless driving, failing to have car insurance, crossing a stop sign or having too many demerit points and failing to pay fine or claim court orders, driving under suspended license can get you a ticket.
You can also get a suspended driver license ticket for refusing a drug or alcohol test. An adult or a novice failing alcohol test will receive a 24-hour roadside driver license suspension for a minimum of 30-days and a fine between $60 and $500.
Driving with a suspended license ticket is both a federal Criminal Offence and a Provincial offense under the Highway Traffic Act in Toronto. When you have surrendered your driving privileges, it becomes mandatory to reinstate it before you can apply for a new one.
Getting a suspended license ticket on the first offense can incur a fine of not less than $1,000 to a maximum of $5,000, six months in prison or both the fine and prison time by the court if you violate under the Highway Traffic Act. The second or more convictions for suspended license ticket would rise to a minimum fine of $2,000 and a maximum of $5,000 and prison.
If the suspended license is under the Criminal Code offense, the penalties are more severe. The fines range from $5,000 to a maximum of $25,000 for a first offense and doubles to $10,000 and $50,000 by subsequent crimes. You can also get jail time of five years or both the fine and jail time, depending on if the case is a summary or indictable offense.
The process for reinstating your driver license or reducing penalties when you violate under criminal offense can be a complicated process, and there are no ways of defending yourself or representing your case in front of the court once it summons you. It requires legal advice and representation from experienced lawyers.
The professional traffic ticket lawyers at Fight Traffic Tickets Legal Services from North York, Vaughan or the greater Toronto area can help you with the legal advice, proceedings, and representation at the court to have your suspended license reinstated, reduce your penalties and erase your criminal records at the earliest.
Fill out the request form below and we'll give you a free legal service estimate.