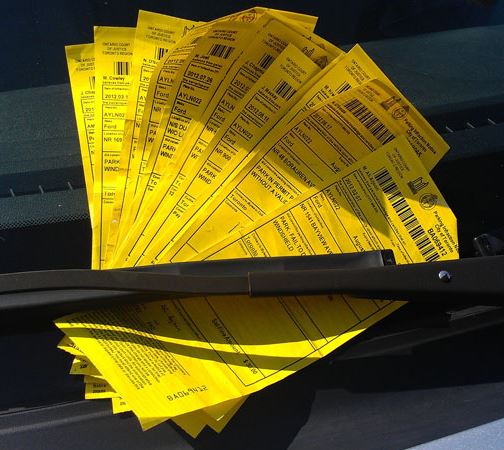 We Fight Traffic Tickets For Residents In North York, Vaughan and The Greater Toronto Area.
Fight Traffic Tickets Legal Services is a paralegal firm that specializes in the defence of traffic tickets. We fight traffic tickets on behalf of our clients throughout Ontario. As a legal service provider that focuses on fighting traffic tickets, we always strive to provide effective and affordable court representation.
Getting a traffic ticket can be a very concerning situation. Many people are tempted to just pay the traffic ticket and move on. The issue with paying the traffic ticket is that you are immediately admitting that you are guilty of the offence. You are also giving up your constitutional rights to fight the traffic ticket. Once you have been found guilty of your traffic ticket there will be immediate and future consequences.
At Fight Traffic Tickets Legal Services all you have to do is get in touch with us to make an appointment for a free consultation. Rest assured that we will take the stress of your shoulders and give you professional advice on how to fight your traffic ticket. Fight Traffic Tickets Legal Services also offers evening and weekend appointments. A professional paralegal service provider can speak can advise you about your traffic ticket and let you know what your options are.
The majority of traffic tickets that Fight Traffic Tickets Legal Services fights will not require your attendance at court. After you leave our office Fight Traffic Tickets Legal Services will handle filing your court paperwork and planning your legal defence so that you can leave your stress behind. Fight Traffic Tickets Legal Services has a very high success rate and we can usually eliminate or have your ticket reduced significantly.
Fight Traffic Tickets Legal Services & Small Claims Toronto can fight traffic tickets of all kinds
Careless driving
Fail to move over police, fire or tow truck
Fail to remain
False documents provided
Follow too closely
G1/G2 violations
No Insurance
Racing/Stunt driving
Red light or Stop sign – fail to stop
School Bus – fail to stop
Seat belt violations
Speeding
Turn improperly
Trials, Reopenings and Appeals
Fight Traffic Tickets Legal is your best defence against
Unfair convictions
Substantial fines
Additional license suspensions
Possible incarceration
Contact FIGHT TRAFFIC TICKETS LEGAL SERVICES at North York Toronto and Vaughan Ontario at 647-694-3726 to learn more about how we fight traffic tickets.
Fill out the request form below and we'll give you a free legal service estimate.
Frequently Asked Questions
Can't anyone defend me in traffic court?🎫
No! As of May 1st, 2008 only a licensed paralegal or lawyer may represent you in court. Before you give any paralegal your case and money make sure he/she is licensed.
Are here any guarantees?🎫
No! Paralegals, like lawyers, are regulated by the Law Society of Ontario. As a result, guarantees are prohibited. A Paralegal that offers a "Guarantee" or "We Win or it's FREE", is acting outside the "Paralegal's Rules of Conduct" as set out by the Law Society and should be reported. You would be extremely wise not to hire a Paralegal to defend who is breaking this rule. There have been many cases before the Law Society Tribunal ruling against such a practice. A person offering a Guarantee may be fraudulently offering services and may actually not be a licenced Paralegal.
How do I know if a charge has any demerit points?🎫
Demerit points are not listed on a ticket. Call us to find out if your ticket has demerit points.
How do I know if a charge carries a potential suspension?🎫
There are many charges, if you are found guilty, will result in a suspension your driver's licence for 3, 7, 30 or 180 days.
Do Novice Licence holders risk higher penalties and/or licence suspensions?🎫
Depending on the particular charge, tickets issued to a NOVICE DRIVER (G1/G2) may result in a suspension. Suspensions may range from 30 days to 6 months or more. Call Fight Traffic Tickets to determine if you risk a licence suspension.
Does it make a difference to hire a former police officer to defend you in court?🎫
No! What matters most is a Paralegal's legal training and trial experience. Licenced Paralegals are trained and, following extensive Law Society examinations, are licenced to provide legal services in all Ontario Provincial Offences Courts. In fact, the majority of representatives in Provincial Offences Courts are Paralegals – not lawyers and not former police officers. Most police officers have never even been in a trial. In fact, police officer's have hired Fight Traffic Tickets to represent them in Court!
How long does the whole court process take?🎫
Depending on the jurisdiction; fighting a traffic ticket may take anywhere from 10 to 11 months or more.
Should you request an early resolution to fight your ticket?🎫
DON'T DO IT! In most cases, if you have been charged with a moving violation, a meeting with the prosecutor guarantees a conviction. At these meetings you have no chance to win because you are pleading guilty and may, in some cases, receive a suspension of your licence. The prosecutor does not have to prove the case against you and the officer doesn't show up. By attending an Early Resolution meeting you are giving up the possibility to totally win.
Why hire Fight Traffic Tickets Legal Services?🎫
Fight Traffic Tickets Legal Services does everything within the bounds of the law to deliver the best results! From the moment you hire us our team will exhaust all avenues and possibilities of defense. Our many testimonials speak for themselves….we deliver positive results!