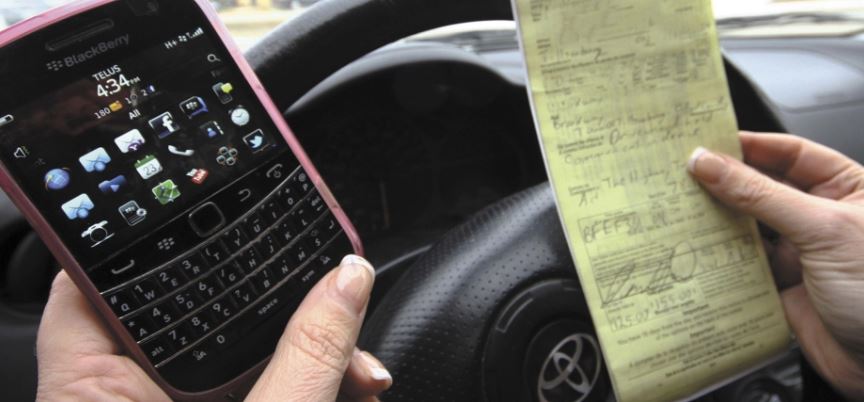 Do you need cell phone driving ticket Greater Toronto Area services?
Let us take care of that pesky Cell Phone Driving Ticket
All it takes is a single cell phone driving ticket Toronto incident to ruin a spotless driving record. Regulating laws state that Toronto drivers should not use their cell phones while the vehicle is in motion for any activity that requires a driver's attention.
Cell Phone Driving Ticket Penalties
Hefty Fines: Expect to pay hundreds of dollars. The price escalates for repeat offenders
Demerit Points: Up to 3 demerit points can be imposed on the license. Expect a spike in insurance rates due to this.
Suspension: Although not a criminal offense, it can still lead to termination of the driving license for 30-days.
How to fight a cell phone driving ticket in the Greater Toronto Area
Once issued a ticket, you can always plead "non-guilty." Cell phone tickets are very much debatable. For instance, the officer on duty often makes errors. Also, there are many beatable loopholes in the existing laws. From laying incorrect charges to improper court administration, and everything else in between, the defendant can find plenty of reasons to prove his/her innocence to get the Cell Phone Driving Ticket Toronto ticket dropped. Of course, it's well-worth passing the responsibility to a top Toronto attorney versus fighting it yourself to improve your chances of winning the case.
Why Hire Fight Traffic Tickets Legal Services for Cell Phone Driving Tickets In Toronto?
Fight Traffic Tickets Legal Services has the best driving defense team to bail you out of the cell phone driving ticket without the usual elbow grease involved in the process. Our team of attorneys will do everything in their power to either wipe out the bad marks from your driving record or at least reduce the charges by utilizing solid defense strategies that they have acquired from years and years of training and experience. So, let the in-house attorneys at Fight Traffic Tickets Legal Services handle the courtroom crossfire on your behalf.
Fill out the request form below and we'll give you a free legal service estimate.